Blog
15 Best Influencer Marketing Campaigns CMO's will Approve Of
Influencer marketing has grown exponentially and has positioned itself as the primary marketing resource for companies who want to develop both brand awareness and brand loyalty. The way we consume media is evolving, and people are following influencers and content channels more than they are watching television or reading written content. So it goes without saying that marketers need to adapt if they want to establish a strong, genuine connection with consumers.
The transition to influencer marketing has been made difficult for most because it operates under vastly different conventions than standard marketing practices. Working with influencers does not give companies the freedom to say whatever they want to a targeted audience. That is more a freedom fit for say, television commercials. Nowadays, companies need to tailor a message and brand story in order to resonate with both the influencer they contract and their audience, while still ensuring they can turn a profit.
It sounds difficult, and in reality, it is. Brands should tread lightly before spending big bucks on an influencer campaign. However, when the proper thought process is put into the campaign and the brand, influencer, audience, and message align, companies can reap massive benefits. Here are 15 of the best influencer campaigns, and what made them so unique and successful.
1. Lagavulin
Lagavulin is well-known among whiskey aficionados but not as top-of-mind for casual drinkers. That changed almost overnight with a video featuring actor and comedian Nick Offerman. In the video, Offerman, who played "man's man" Ron Swanson on Parks and Rec, sits in silence for forty-five minutes as he sips a glass of Lagavulin next to a crackling fire.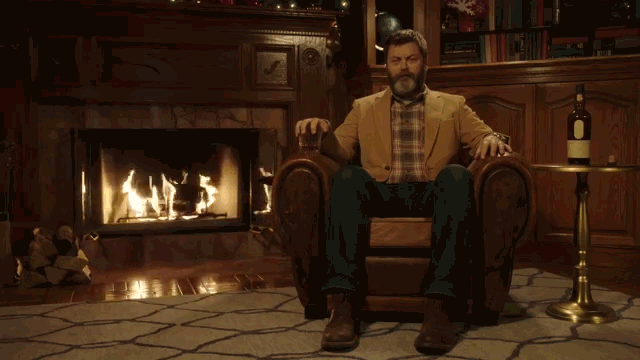 Though Offerman has a cult following, he's not a Hollywood A-lister and this isn't your typical celebrity endorsement. It's effective because Offerman's (and Swanson's) persona is a perfect fit for the brand, and the length is so absurd viewers feel as if they're on the inside of a private joke. Choose the right influencer and then focus on creating something your audience can't help but notice.
2. Sprint: #LiveUnlimited
Not only did Sprint cause Verizon's famous "can you hear me now?" guy to switch to Sprint, but the company has collaborated with musicians, entrepreneurs, and actors to gain the attention of a massive young audience.
Its latest influencer campaign uses the hashtag #LiveUnlimited, and features people who have massive social media presences. The all-star lineup of influencers includes Lele Pons, Prince Royce, Bradley Martyn, and Rachel Cook. The best part is these people naturally embody the appearance and lifestyle of #LiveUnlimited. Elite Daily founder Gerard Adams and internet personality Lele Pons are just two of them.
Sprint introduces all five influencers (listed above) in this video ad:
3. Casper
E-commerce mattress company Casper worked with several canine influencers to promote a new product for its customers' four-legged friends. Twenty influencers — with a combined following of more than 3.5 million dog lovers — were invited to attend a launch party in Manhattan, complete with a green carpet, "pupperazi," a steak dinner, and hot dog infused water. The Dodo, an online outlet "for animal people," live-streamed the party on Facebook.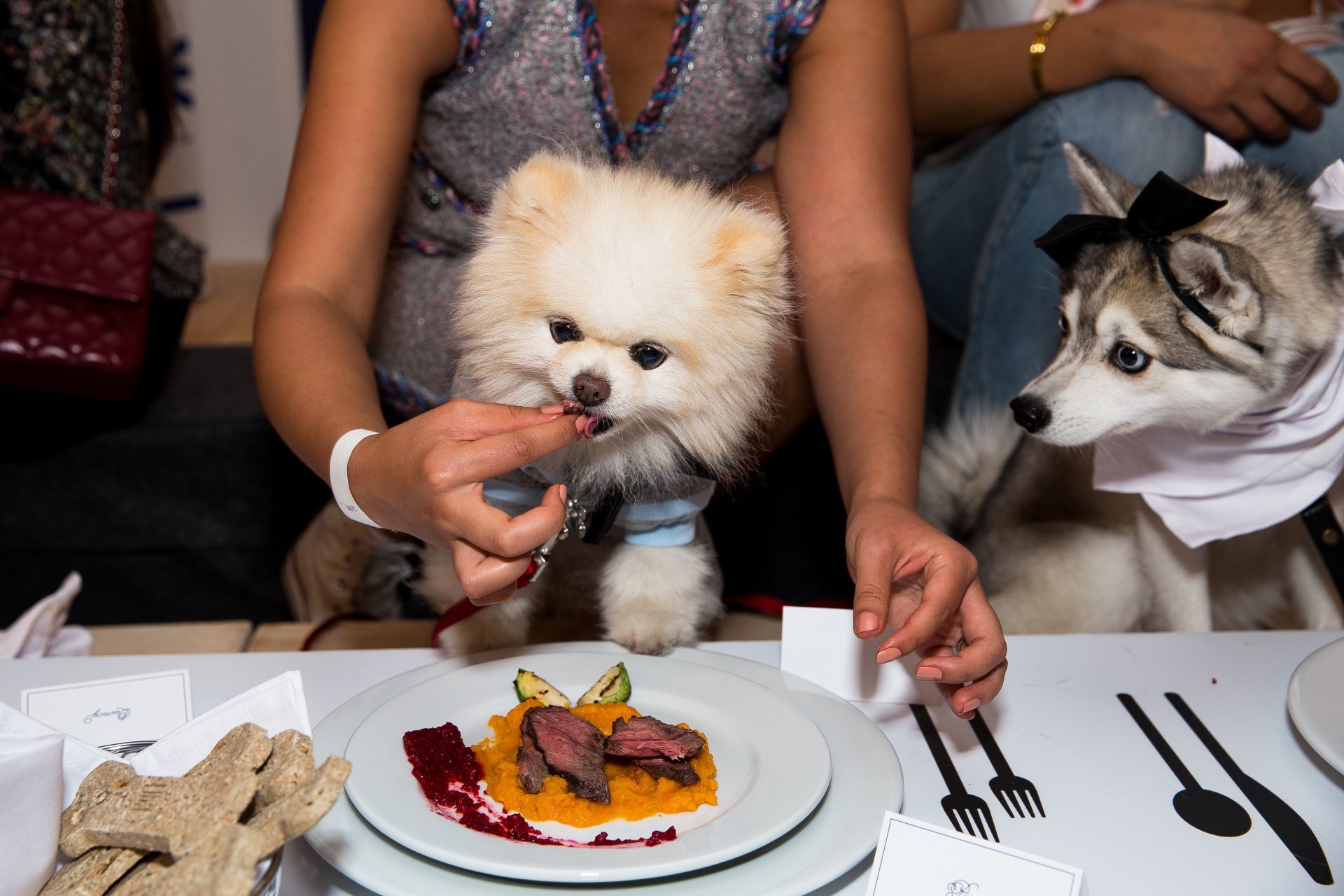 Private events are an affordable way to engage several influencers at one time while showing appreciation for each individual and avoiding a pseudo-"press trip," which can stifle creativity and result in endorsements that lack personality. Travel Mindset planned a similar "Insta-Meet" for Visit St. George that enabled the DMO to capture 500+ email addresses for email marketing.
4. Stride Gum: Mad Intense Gum
If anyone has figured out how to gain a loyal following on Snapchat, it's hip-hop artist and producer DJ Khaled. Once a minor figure in the music world, Khaled has enjoyed an unprecedented level of success on the ephemeral photo-sharing app, with each of his snaps garnering over 3 million views on average.
"DJ Khaled has completely cracked the platform," said Emmanuel Seuge, senior vice president for content at Coca-Cola, one of Snapchat's major advertisers. "He's the king of Snapchat."
His "King of Snapchat" status means Khaled is in high-demand for influencer campaigns with brands. He regularly takes part in "Snapchat takeovers," where a brand hands over the reigns of their corporate Snapchat to Khaled for a brief period of largely unfiltered antics.
Working with W+K London, Stride Gum launched a Snapchat takeover campaign with Khaled last year to promote its "Mad Intense Gum" campaign. The brand called the takeover "an unpredictable, fun day for all his followers."
5. Audible
An Amazon company, Audible sells monthly memberships for audiobooks and podcasts, and the company's marketing team frequently partners with celebrities and influencers of all sizes, including micro-influencers. In the caption of one memorable Instagram post, photographer Jesse Driftwood (@jessedriftwood) talked about how he uses Audible to learn more about business management and productivity.
Driftwood has less than 100,000 followers (and probably had even less at the time), yet the team at Audible recognized the fact that his fans are particularly loyal and engaged. His simple anecdote makes followers feel as if they're receiving an authentic suggestion from a friend. According to Nielsen, 83% of consumers say they trust personal recommendations above traditional advertising, so it's not surprising one commenter posted that he was "Looking forward to giving it a try."
6. Daniel Wellington
Watchmaker Daniel Wellington is known for collaborations with fashion and travel influencers, but the brand also frequently works with CanadianBros (@CanadianBros), an Instagram account for two dogs named Jasper and Louie. Though dog lovers isn't an obvious audience for a watch company, the fact that the account has featured Daniel Wellington on more than one occasion indicates it's working. In one post, Louie gazes up at his owner who just happens to be wearing a Daniel Wellington watch. Like many of the account's other posts, the caption is from the pup's point of view.
Daniel Wellington was able to reach a new audience by working with a surprising partner and embracing the influencer's playful caption technique. Still, the company chose to work with an account with a more serious aesthetic than that of most other pet influencers. You may have to step out of your comfort zone to reach a new niche but look for partners that fit your brand image.
7. Virgin Atlantic
Virgin was launching three nonstop flights from US cities to Manchester and wanted to drive travel intent by showcasing the rolling landscapes and historic charm of Northern England. Travel Mindset designed an influencer marketing campaign incorporating branded content on our consumer travel site and award-winning sister publication iExplore. The campaign also included 360-degree videos, enabling fans to experience the trip through each influencer's eyes.
Most airlines offer more or less the same service and amenities, so influencer marketing often needs to be about more than branding. By focusing on the destination, Virgin was able to attract the help of two non-competitive organizations, Marketing Manchester and Visit Britain, which resulted in more compelling content for the campaign. "Partners" doesn't just refer to influencers.
8. Naked Juice
This bottled smoothie brand is edging its way into the beauty, fashion, and health scene on Instagram with help from key influencers in the space. Lifestyle bloggers like Kate La Vie (below) share sponsored posts featuring snapshots of their daily outfits and beauty essentials — including a strategically placed Naked Juice in the mix.
View this post on Instagram
9. Sony
Sony wanted to create hype to market its new product: the Xperia Z5s smartphone. Their action plan was to essentially get fast traction by leveraging Instagram influencers. They focused on the best feature of the phone (the camera) by showcasing its zoom potential through real photos. They then partnered with influencers to share a variety of those images. To drive shares and extend their reach, they put in a secret code in each of the photos that users can redeem to take part in a contest.
The results were astounding. This whole influencer marketing campaign ended up reaching over 17 million users.
Highlight the best feature of your product to focus the influencer marketing campaign on a strong selling point. Then add some engagement device like a contest to incentivize people to get involved.
10. Boxed Water
BoxedWater is a company that sells water in environmentally friendly packaging. So, it was only natural that they build an influencer marketing campaign around an environmental cause. In this case, they partnered up with the National Forest Foundation to promote their ReTree Project.
The project aimed to plant two trees for every photo that was posted by users on Instagram. If you can tie your brand to a relevant cause, then you can leverage it to extend your brand's reach. In BoxedWater's example, their environmentally focused influencer marketing campaign brought about the support of many celebrity names.
It tapped into the altruistic nature of people. All users had to do was post a photo and a hashtag in order for two new trees to get planted under the project.
11. Yves Saint Laurent Beauty
In contrast to Daniel Wellington, YSL beauty focuses on a PR approach to position the brand the brand in a prestigious environment with the help of modern, young, and edgy influencers. For their fall campaign, Yves Saint Laurent Beauty acquired male influencers to promote the brand's new fragrance 'Y'. The posts focused less on the product itself than on spreading the brand's message of coolness and edginess.
View this post on Instagram
Generally, the brand executes fewer campaigns than Daniel Wellington and is particularly picky about the influencers they cooperate with. An excellent brand fit and a high-quality audience are an absolute must-have for the brand when choosing influencers.
12. American Express
American Express is a company well known for its influencer marketing campaigns and brand ambassador program. Its ongoing #AmexAmbassadors campaign showcases influencers and conventional celebrities enjoying exclusive benefits and experiences that come with having an American Express credit card.
In keeping with its reputation for exclusivity and a luxury lifestyle, the brand hosted a star-studded party in its Amex Platinum House for influencers and platinum card members. The event and Coachella installation served to strengthen the association between an American Express card and luxurious experiences.
The brand partnered with a star-studded cast of celebrities to promote its platinum card and Coachella party. Actress Laverne Cox (@lavernecox), singer Justine Skye (@justineskye), and model Rocky Barnes (@rocky_barnes) were just three of the celebrity influencers who captured their appearance at the gathering via sponsored content on Instagram.
13. 23andMe
Biotechnology company 23andMe looked to increase awareness of their genetic testing services and looked towards YouTube Creators and Instagram influencers to share their own personal identity narratives.
Nikki and Gabi, twin sisters known on YouTube for their musical duets and beauty tutorials, sat down with their mother and grandmother to discuss their 23andMe results. The video was framed as "Why We Look Like This," providing a direct response to fan questions about their ethnic background — and this angle paid off. They received 1.8 million views and over 5,000 comments from viewers discussing the results and commenting about how it related to their own heritage.
14. Nike and Off-White
With rap and streetwear on the rise, Virgil Abloh has become the pinnacle of urban fashion and culture. His fashion label Off-White merges the worlds of streetwear and high fashion, and reimagines the concept of "urban luxury." Nike, which has taken a major hit in recent years due to the prominence of Adidas, spotted this fashion superstar and worked with him on a line of limited-release sneakers. These shoes have not even been released, and yet everyone knows them and wants them.
This is largely due to the fact that Abloh and Nike have major inroads with the coolest fashion and cultural icons, and were able to quickly place custom editions of the shoes on every major style influencer. Each influencer and celebrity immediately began showing off this exclusive fashion piece from one of the greatest fashion minds of today.
Enticing influencers into free promotion keep consumers aware of the brand and creates a fetishizing effect for the product.
15. Fiji Water
In a more minimal campaign than most, Fiji has begun working with Instagram influencers such as Danielle Bernstein of @WeWoreWhat to create sponsored posts about Fiji Water. The shout-outs are subtle, and help consumers see Fiji in a different light than as the water that's sold in hotel rooms. For most consumable goods, half of brand awareness comes from seeing other people consume it. In this way, Fiji's campaign has helped place their product in front of the eyes of their targeted audience.
As Bernstein is more of a social media influencer rather than a celebrity, this campaign is a great example of the power of audience building. Influencer marketing is all about identifying content creator and audience builders, and working with them to communicate a branded message. You'll be able to identify this quickly with the right influencer marketing agency helping you out.
For decades, celebrities filled this niche, since they innately have audiences from their work, but social media influencers such as Bernstein prove anyone with an audience can help a brand grow.
Grow and Measure your Brand's Social Engagement with the Influencer Marketing Agency of the Year
Other posts you might like